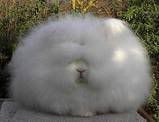 I left the beauty salon today after 12 hrs..okay maybe it was like only 4 hours but it felt almost like a job..
Since the begining of time I have fought with my hair, and it usually wins. It has been my nemisis. In my early 20's I started getting my hair highlighted. Highlights can be like a Drug. The very first time you get it highlighted it looks fabulous your thinking that you look like a movie star. The next time you get it highlighted it never looks the same, but you keep trying and trying to get that first high... it never happens.
I have known my hair stylist for more than a year. We are infact really good friends. Hair girl has been trying to dye my do for over a year pleading her case with my hair. My hair finally gave in about 4 months ago. My hair made her sign a contract stating that she will not fry my do or else she has to sell her first born child. The first two times she did my hair I was amazed... feeling that no one could tame my do, but she did. Today I went to the salon with high hopes that she would perform the same magic as she has previously managed, but No. Let's just say I walked out with part of my hair black...(I never had black hair) part of my hair is orange, part is white, and part of it is fried off...let's just say today was not a really good hair day...and my hair is giving me the silent treatment...