Friday, September 30, 2011
Tuesday I am taking my precious beloved Charlie to the Vet to have his balls removed. Now I feel really badly and even more so because he loves humping his stuffed animals...he loves humping the air (what can I say he talented)...he loves trying to hump anyone's leg...of coarse my female dog humps more than he does. So, I say farewell to my dogs boys...I think we are going to ask for them to we can have a ceremony in the back yard because my son is a little traumatized. He can fathom having Charlies balls gone forever...and I have to admit...a little of me will die that day too...as one loss for man kind...
Posted by

Just telling it like it is
at 8:25 AM
3 comments:


Monday, July 18, 2011
I live next to the nicest neighbors they are always having a cook-over and inviting me and my son over for "pool-time". Okay for those of you that don't know my son is like 6'0ft tall and about a 180 lbs. So, can he really fit in the pool?... We pretend... He sits in it for a joke and splashes water onto his face...
Well, the other day the Neighbor told us to come over after he had been drinking all day and sitting in the kiddie pool...He said, "Yeah I'm on vacation I haven't left the kiddie pool all day, but no worries I bought a chlorine dispenser for the pool so I could pee in it and the kids could still play in it. Just trying to save water".
And their you go ...You know your a redneck if....
Posted by

Just telling it like it is
at 5:00 AM
21 comments:


Saturday, January 01, 2011
For starters a pic of my boobs! I can't believe that it has been almost 5 yrs. since I started this blog. I was right out of nursing school and living the fast life of saving lives and riding on the fire-truck. Oh how I miss thoughts early days when I didn't know how much I would be effected by my patients. They have changed me for the good!
This year has been riddled with highs and lows, but I can't say that I would change anything. So, cheers to another kick ass year!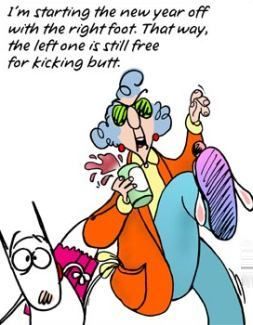 Posted by

Just telling it like it is
at 2:33 PM
20 comments: