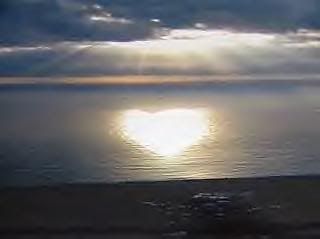 It is the ever so sequential moment in a person's life where one opens their heart and tells their Boyfriend/Girlfriend that they indeed LOVE them..
Thoughts of you that know me know that I am not about feelings( Damn it Jim I'm a Marine). I would rather eat grubs in a rain forest, I would rather strip naked and go streaking through the parking lot (Oh wait a minute I think I have already done that not so painful), I would rather be subjected to watching basketball for 48 days and nights(I can only handle so much beer at one time), and I would rather make out with David Hasselhoff…okay let's not go that far.
I would rather do all of thoughts things than tell "Engineer Guy" in person that I really Love him. It is a mystery to why I can tell all of the blog world my most intimate details or share the gross stories of my life (like when I was shit on at work, hold on Steve I am getting to that story).
I have obsessed about this moment for the last month. I knew that the time would come that I would have to really tell him how I feel about him. Here is the problem we both are people that have a hard time with talking about our emotions. I was a dinner with my girlfriend the other night and she says to me, "I don't understand all of the text messages you guys send to each other" or the fact that when I really have to tell him something personal I must write to him via e-mail. I tell her I am not sure; it is like I need a filter. I need to filter my feelings through any means necessary. What's wrong with me?? She is unsure, but offers the fact that I am from Arkansas. I concur.
So, Love was in the air the other night, and I was feeling somewhat brave (I think that is the wine talking). My sweetheart is of town right now with a cold and runny nose(my poor baby). I am feeling he needs a little bit of my love. I think it is time to tell him that I love him. I open my phone to call him, then decide I should just text him (thank Goodness for technology). I write, "I love you J" and there you have it. The moment I have been obsessing over for the past month or so. He writes back, " this is not how I imagined telling you, but I love you too".
Awe, he loves me too. Yep, we are in touch with each other. He's from the country too. I think this is how all country folks relay their feelings for each other…Awe, My heart skips a beat he loves me...
I'm such a dork...